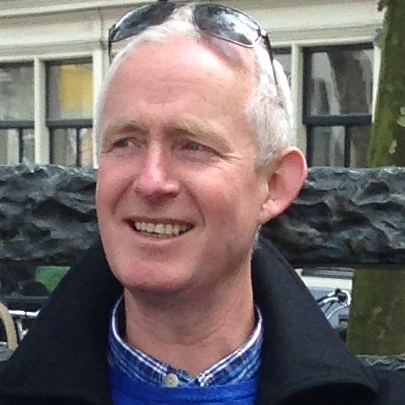 MoreVision was founded by John Doyle BSc(eng)., Ceng., MIMechE.,  ACGI was born in 1965 and is a graduate of London's Imperial College. After graduating he joined Rolls Royce where he attained chartered status with the UK Institute of Mechanical Engineers. Having risen to the position of Chief Mechanical Engineer with Bombardier Transportation he started his own engineering consultancy in 1995 called MoreVision. It specialises in engineering analyses applied to railway vehicles, construction equipment, oil and gas plant, cranes and mechanical items for theme parks. His client list includes Shell, Bombardier, Siemens, Volvo and Disney. He won a UK Government SMART competition for software innovation and his ExcelCalcs website attracts over 25,000 unique visitors every month and some 50,000 engineers have registered with the site. The current focus of the business is their boldest and most far reaching idea yet called ExcelWraps. This innovative technology further empowers Excel users by creating corporate cloud solutions for data, digital signatures & media. It has secured the support of Hitachi, Bombardier and Wabtec in the UK rail industry and is set to deliver a quantum change to how engineers organise their data all over the world.

Martin Brampton develops and writes about web related software. Past experience covers many aspects of IT, both practical and managerial up to board level. Author of "PHP 5 CMS Framework Development" published by Packt in June 2008. Martin's career started by writing mainframe software for major companies, mostly freelance. Although mainly commercial, there were some technical assignments including research into ship design and the development of telemetry systems for a natural gas pipeline. Martin was Head of IT for Moore Stephens, a sizeable accountancy firm in the City of London, introducing universal PC based computing and managing in-house development of an innovative practice management system. In recent years Martin's preference has been to return to software development, with the emphasis on complex applications that operate behind the scenes to make highly functional web sites. Currently, Martin is a software engineer with MariaDB, undertaking limited amount of support of my open source products, Remository and Glossary.

 Craig Littlewood is a software engineer who advises John Doyle regarding key technical decisions relating to software development. His key skills are: Languages: 'C#', 'C++', Java, VB6, 'C', Python; APIs:  .NET, WinForms, WCF, MFC, ADO, ODBC, X25 (DOS and Unix), ATL, STL, Boost; O/S:  Win32, Android, Various Unix, DOS; Miscellaneous: SQL Server, Access, Project, Visio, UML, Multi-threading; Communication protocols:  OFTP, SDLC, BISYNC, X25, TCP/IP.