MoreVision have undertaken many crane assessments using UK and European standards. In addition they have also undertaken seismic assessments of high integrity cranes.
Code Assessment of Cranes

MoreVision have software and ANSYS scripts for crane assessment in the UK (BS2573) and in Europe (DIN 15018).

Seismic Assessment of End Carriage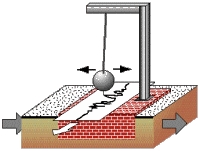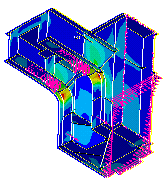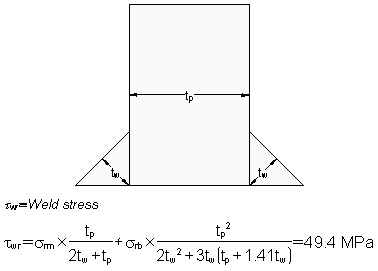 Some assessments have involved seismic analysis of cranes and other mechanical equipment for British Nuclear Fuels. The sketch opposite shows how a seismograph works but is also useful to show how a structure would be loaded during a seismic event. The model aboveshows a zoom in plot on a crane crab end frame. The work was undertaken to perform a detailed fatigue assessment of the end carriage. A number of checks were required by the design code (BS2573) but this was made simple by writing ANSYS scripts so that the checks could be automatically evaluated. Apart from the normal code requirements this high integrity crane required seismic loadcases to be assessed. Weld throat strength and fatigue strength was checked outside of ANSYS using software from the ExcelCalcs Repository.