Visit www.youtube.com/ExcelCalcs for Excel tutorials and guides. I am hoping to develop the ExcelCalcs channel to reach out to more users. So, be a mate, leave some comments and ratings it will help attract new users. There are some more videos on the way I just can't seem to stop stuttering once the screen capture software starts up (each video seems to run up about 1000 takes). We have even made it to the YouTube Science and Technology Top Favourites page.
Video 1 - Mathematical Equations from Cell Formulae in Microsoft Excel (1 min 22secs).

Video 2 - How to Present Great Calculations in Microsoft Excel (5 min 10secs).

Video 3 - How to Make Great Sketches with Microsoft Excel (3 min 58secs).

More Recommended Reading - Rebel300r added his desert island textbooks this week. His favourite text books have been added to banner at the bottom of the page, there are some great recommendations here. If you think that a crucial book is missing add your recommendations here.

Repository News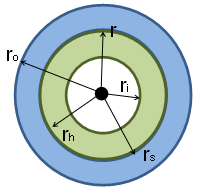 MajorMagee strikes again with another upload. It is a very good interference fit contact stress calculator.
Simple Press-Fit Calculator
What John Doyle did last week? I spent the weekend recording the sound track for the You Tube videos (I recommend using Audacity - great free software for recording). More cycling in the Yorkshire dales (despite returning with numb legs - boy its cold here). Enjoyed reading Sanjeev Bhaskar's 'India' book - looking forward to my summer holiday there. I went to see a band called 'Hot Chip' at Leeds University they seemed to get everyone in the room dancing. I have been making some more improvements to XLC (watch this space). I have been trying to get my head around wear formula or more specifically struggling to get different references to give similar answers (go ahead, spare my brain ache and upload a solution for me).