I am pleased to report that XLC Ribbon works with the 32bit and 64 bit versions of Excel 2013 obtained using the free Office 365 Home Premium Preview. Excel 2013 looks a little flat and dull compared to previous versions but I think this is the influence of the new Windows 8 'metro' look and feel. Functionally Excel works as well as ever and introduces some new features like a pattern-recognition auto-fill, a new set of interactive chart tools, and a much easier and accelerated way to create Excel's analytical Pivot Tables.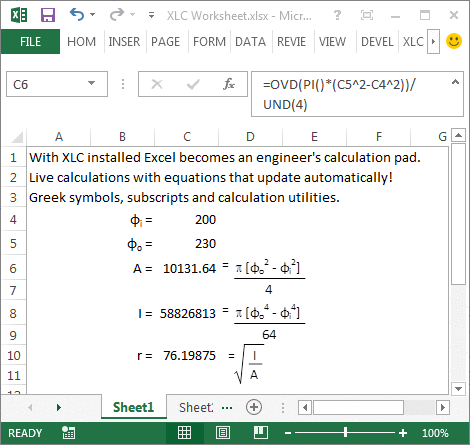 At ExcelCalcs we have been running a subscription model for our software and resources. It seems that Microsoft have warmed to the notion for their new Office 365 service. A subscription costs $399.96 for four years allows installation on 5 devices in your household (4 x $99.99). By contrast you spend $699.95 to equip all five users with Office Home and Student 2013 (5 x $139.99). Assuming a family upgrades to the latest version of Office every four years Office 365 offers a saving of $300. The family also gets Outlook, Access, and Publisher--which are not included with Office 2013 Home & Student edition--an additional 20GB of online file storage with SkyDrive, and 60 minutes per month of Skype calls. In addition, the family will automatically get any updates or product upgrades because those are managed and installed on the backend by Microsoft.
The math is different for businesses comparing the Office 365 Small Business Premium subscription model against purchasing Office 2013 Home & Business or Office 2013 Professional. The perks are different, but they're still there, and it seems like the subscription model makes better financial sense in most cases.
Repository News
You'll need to be an XLC Pro subscriber to download but remember we offer free subscriptions to contributors'. Isn't it about time you got involved with this productive web community?