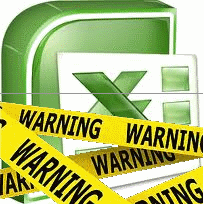 Engineers regularly encode formulas from their engineering text books into Excel worksheets. Unfortunately Excel formulas don't look too much like the equations they are copying and it is all too easy to make mistakes. On average one cell formula is incorrect for every 20 formulas entered. Everyone uses Excel so imagine how many mistakes Engineers are making in every organisation and in every country across the globe.  The problem is enormous but easily remedied.
Use the XLC add-in for Excel to generate mathematical equations direct from cell formulas as a double check back to the text book equation. It makes Excel into an engineer's calcpad producing verifiable and traceable calculations suitable for publication in engineering reports.  It takes no extra time to make calculations using XLC and can be learned in less than one hour following video tutorials. What's more we make a version of the software available for free.
I genuinely believe that every engineer should install XLC to make a significant improvement to the quality and integrity of engineering calculations. Please forward this to any engineer you know.
Repository News
A new version of XLC is available but the only significant change is expiration date which only affects XLC trial subscribers and not XLC Pro or XLC Ed subscribers. For XC Trial subscribers the current version of the software will expire on 30th April 2011 and they will have to download and install the new version. We do this as a reminder to trial users that we rely on the support of paid subscribers in the hope that they might also choose to support us with a paid subscription too. That said they are welcome to continue using the free XLC trial subscription. Alex Tomanovich continues to support his work with two further updates. We are spending some time improving the download pages of some of Alex's older calculations for the site. Alex has been uploading calculations before we introduced our zooming graphics calculation previews and we want to do our best to show off Alex's amazing collection of engineering calculations. I'm enjoying revisiting his older calculations reminding myself just how great all his work is. WilfredL  adds a deep bored pile foundation calculation to his increasing collection of civil engineering calculations. Othetherington makes his debut calculation which covers disc spring design (Bellville washers). Docapri updates his splendid Angle section properties calculation. We are always happy to receive new calculations for the repository – How about adding one of your own?
New Videos On ExcelCalcsTV
Mechanical Handler Mechanical handler calculations in MS Excel using the XLC add-in from ExcelCalcs.com. This calculation can be used to optimise ram sizes, lifting capacity, boom dimensions or use the same model to assess a series of model sizes.
Fatigue of Welded Structures Course - This course uses real world case studies to understand the engineering principles governing fatigue failure of welded structures. We reduce complex mathematics to simple hand calculations using Excel workbooks so that engineers at all levels can understand the concepts covered. Engineers will leave understanding how to apply the AWS rules for fatigue design and will pick up new engineering and Excel skills along the way.
The Good Calculation Guide - Best Practise in making calculations with Excel.
Turan Babacan's Excel Beam Analysis Worksheet - Static structural analysis of 3D linear elastic frames and trusses. Computes the static deflections, reactions, internal element forces using direct stiffness methods.