Some users came back with some useful feedback about XLC version 05.07 on the site forum. I am concerned about 05.07's potential for accidental loss of XLC information and I decided to fix it as soon as possible by releasing v06.07 - download it now!
Enhancements from Previous Version: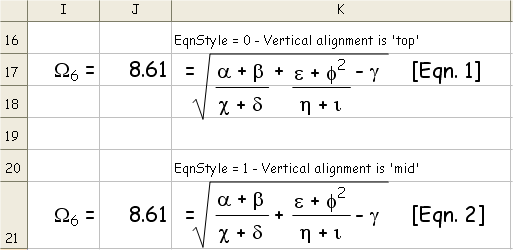 1) Vertical alignment property added to equations in response to Forum request.
2) Improvement to 'Delete XLC Functions' behaviour to prevent accidental loss of XLC information in response to a forum request.