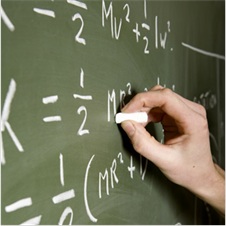 "Mathematical Modelling for Engineers" is the title of our new 2 day training course designed to help practising engineers understand and avoid common engineering failures and quantify technical risk. It is scheduled to start in February 2011. Download the course brochure and syllabus here.
SUMMARY: A mathematic model is a description of a system using numerical logic. Once constructed a model shows how a system responds to change and gives you a tool to assess risk, to optimise and to innovate. Copying from a library of solutions learn how to build models quickly to cover any engineering system and support technical decisions. Attendees have access to the library, and other resources, both during and after the course.  We avoid use of specialist software and only assume that attendees have Microsoft Excel (any version). Discover little known Excel techniques and best practise for mathematical modelling. We take real life examples from theme parks case studies to showcase common engineering elements like structures, connections and machine components. Attendees work together to build their own rollercoaster and manage their new attraction to avoid engineering failure scenarios. 
WHO SHOULD ATTEND: The course is intended for practising engineers of any discipline (civil, structural and mechanical) particularly those involved with design, service provision and engineering management.

COURSE LEADER: John Doyle BSc(eng)., Ceng., MIMechE.,  ACGI was born in 1965 and is a graduate of London's Imperial College with some 25 years of experience in solving engineering problems. After graduating he joined Rolls Royce where he attained chartered status with the Institute of Mechanical Engineers. Having risen to the position of Chief Mechanical Engineer with Bombardier Transportation he started his own engineering consultancy in 1995 called MoreVision. It specialises in engineering analyses applied to railway vehicles, construction equipment, oil and gas plant, cranes and mechanical items for theme parks. His client list includes Shell, Bombardier, Siemens, Volvo and Disney. He won a UK Government SMART competition for software innovation and his website attracts over 18,000 unique visitors every month.
Date
Location

Registration and Fees
Monday 21st to Tuesday 22nd February 2011

Mauritius, Indian Ocean.


The course is being run in collaboration with Education Consultants Ltd. based in Mauritius. Contact them for details.

*Early booking incentive - register before the end of 2010 to receive a free XLC Pro subscription.

Wednesday 2nd to Thursday 3rd March 2011

Harrogate, UK

Register your interest by email or call +44 113 815 2220. Training is provisionally booked at The Old Swan Hotel in the heart of Harrogate within walking distance of local attractions including Valley Gardens, local bars and restaurants. The two day course fee is $1095 USD (£696 GBP).

*Early booking incentive - register before the end of 2010 to receive a free XLC Pro subscription. 

Wednesday 9th to Thursday 10th March 2011

Los Angeles, USA


Register your interest by email or call +1 617 500 8224. Training is provisionally booked at the Huntley Hotel Santa Monica Beach within steps of the Third Street Promenade and the world famous Santa Monica Pier. The two day course fee is $1095 USD.

*Early booking incentive - register before the end of 2010 to receive a free XLC Pro subscription. 

Additional dates

We believe the course will be enormously useful for engineers as well as good fun. We intend to run this course throughout the year at other locations. Please email to register your interest in the course. This will help in the selection of course locations and to gauge interest. Alternatively call us in the US +1 617 500 8224 or EU +44113815 2220.
 A place on the course is secured by paying the course fee. The course starts at 9:00 am to 5:00 pm each day. Training venue details may change due to response from attendees. Hotel arrangements are the responsibility of each registrant.
UNSCHEDULED COURSES: We also offer on-site training (see examples). This is likely to be the most cost effective option if your organisation is considering sending 5 delegates or more for training.
TRAINING PROVIDERS
: We work with other training providers should they want to add this course to their training schedule.
Repository news
Anyone can see the calculation previews but you will need an XLC Pro subscription to download them. It only costs $90 and gives you access to downloads for one year and unrestricted use of our XLC software. Without this support we could not help you make great calculations to and solve your technical problems. Please review your subscription and consider upgrading to an XLC Pro subscription. Thank you.