XLC spreadsheets make powerful training resources because they make it easy to match a spreadsheet formulae with an equation presented in a text book. However, unlike a book, an XLC spreadsheet is a 'live' document - change an input parameter and immediately see the effects on the result. The XLC spreadsheet becomes a familiar tool which the student can play with to make theory more interesting, understandable and relevant.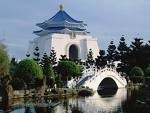 Next week I'll be journeying across the globe to deliver an engineering training course in Taiwan and I have used XLC spreadsheets extensively in developing training resources. The course I have written is called 'Design of Aluminium Railway Vehicles'. Aluminium designs offer up to a 30% weight saving and reduced manufacturing costs over conventional steel designs. Topics covered include metallurgy and comparison with steel, history of aluminium rail vehicles, design and manufacturing requirements and constraints, finite element analysis, weld design, fatigue design and analysis, mechanical fastening and analysis of preloaded joints, crashworthiness and structural testing. The 5 day course combines presentations, videos, tutorials, quizzes and practical workshops. All course materials are accessible by the internet (http://www.morevision.org/elearning/). Certificates of completion are issued after satisfactory completion of the course examination. The course starts on November 12th 2007 in Taipei Taiwan.
I am also developing a similar course entitled 'Design of Steel Structures' focusing on railway vehicles, construction equipment and theme park engineering. I would be very pleased to hear from organisations interested in any of these courses.

Repository News - Thank you for the following calculation uploads since the last newsletter. Please keep them coming whilst I am away.