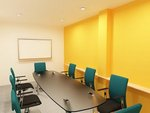 Invest some time in training and the ExcelCalcs creator, John Doyle, will show you how to get the best out of Excel. He has been using spreadsheets to solve engineering problems for over 25 years (anyone remember 'VisiCalc'?). John believes that producing calculations using Excel is the best way to fully understand a problem and the optimum way to devise the best solutions. Training is relevant to design engineers, engineering analysts and managers. ExcelCalcs are currently offering their best ever on-site training and subscription deals but you need to register your interest before 31st December 2009 to take advantage.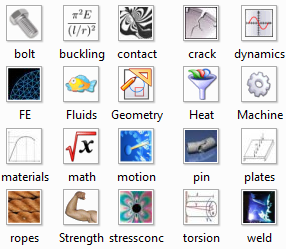 Select your own course from the ExcelCalcs training modules (each course typically lasts ½ day):   ●XLC and ExcelCalcs   ●Welding and joining materials   ●Static strength and fatigue design   ●Pins and lugs   ●Failure criteria and biaxial stress assessment   ●Bolting and mechanical fasteners   ●Machine Design   ●Material properties and material selection   ●Steel and aluminium design   ●Fatigue of welded structures   ●Fracture mechanics   ●Strain gauge or calculate?   ●Failure Investigations   ●Design for impact loads and dynamic effects…

Or choose from an industry specific training program:    ●Design of Railway Rolling Stock    ●Design of Construction Equipment    ●Design of Theme Park Equipment    ●Design of Oil and Gas Equipment    ●Design of Mechanical Handling Equipment and Cranes
One Day Training and Subscription Packages
5 people
1944USD
1303Euro
1153GBP
2095AUD
10 people
2422USD
1624Euro
1437GBP
2610AUD
20 people
3284USD
2201Euro
1948GBP
3538AUD
30 people
4080USD
2735Euro
2421GBP
4397AUD
Two Day Training and Subscription Packages
5 people
3292USD
2207Euro
1953GBP
3548AUD
10 people
3771USD
2528Euro
2237GBP
4063AUD
20 people
4632USD
3105Euro
2748GBP
4991AUD
30 people
5429USD
3639Euro
3221GBP
5849AUD
Three Day Training and Subscription Packages
5 people
4641USD
3111Euro
2753GBP
5000AUD
10 people
5119USD
3432Euro
3037GBP
5515AUD
20 people
5981USD
4009Euro
3548GBP
6444AUD
30 people
6777USD
4543Euro
4021GBP
7302AUD
Each attendee is given an XLC Pro (12M) subscription.
Travel and accommodation expenses will be additionally charged.
Alternatively the course can be delivered via a live video link.
Motion Along a Defined Path
A new repository upload provides a general solution for a many motion problems and it is very easy to customise. Typical applications include:
Calculate velocity and accelerations acting on a rollercoaster.
Calculate cornering accelerations of a car moving along a  twisting road.
Calculate stopping distances.
Use the XLC animator to view the solution.
Two movies have been added to help you use the calculation:
Repository News
The following uploads earned free XLC Pro subscriptions:
PLATE_BENDING_STRESS_ANALYSIS_STRESS_ENGINE.xls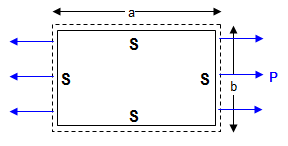 CRITICAL_IN_PLANE_BUCKLING_OF_PLATES_STRESS_ANALYSIS_STRESS_ENGINE.xls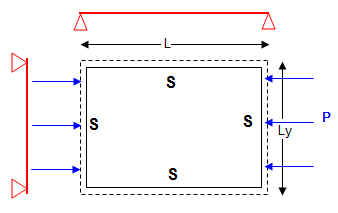 Power_Formula.xls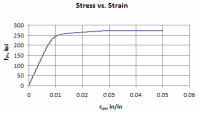 Corrugation.xls


hw_5_yield_modes.xls


Constant Acceleration Motion Calculations.xls


Alex Tomanavich updates his popular calculation FOOTINGS.xls