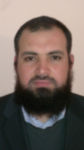 Country

Egypt

State

N/A

Member Since

12 years ago

Last Online

1 week ago

Last Upload

4 days ago
Mohamed Abu Shady
Have Excellent practical and academic experience in the field of structural engineering including analysis,Design, preparation of construction and shop drawings for both concrete and steel structures.
And Worked in international projects in Egypt, Saudi Arabia, Kuwait, United Arab Emirates, which designed according to American, British, Egyptian design codes. and worked in many types of projects covering High rise buildings, Bridges, precast concrete buildings, special Industrial structures and ordinary buildings. In which my scope was the preparation of design calculations, design drawings & shop-drawings and value engineering studies.
My blog: http://mohamedabushady.blogspot.com/
My linkedin: https://www.linkedin.com/profile/view?id=220092856
Uploaded Files
A total of 19 unique files.
Your uploads account for 0.9% of all site downloads.