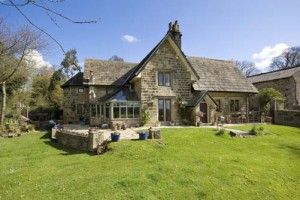 ExcelCalcs has acquired an Old School House in the heart of the idyllic Yorkshire countryside. It has been a site for learning since the 1860's. It is a quiet and remote location, very conducive to study, yet it is only a 15 minute drive to Leeds/Bradford International Airport. So where better to host our training seminars? Attendees can be accommodated in a local country cottage or can take a short drive to the grand hotels in Harrogate, a popular tourist destination in the UK. If it is difficult for you to travel to us then we also provide on-site training all around the world. Select your own course from the ExcelCalcs training modules: XLC and ExcelCalcs; Static strength and fatigue design; Failure criteria and biaxial stress assessment; Pins and lugs; Bolting and mechanical fasteners; Welding and joining materials; Material properties and material selection; Steel and aluminium design; Finite Element Analysis; Fatigue of welded structures; Fracture mechanics; Strain gauge testing; Failure Investigations; Design for impact loads and dynamic effects. See more...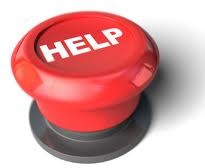 At ExcelCalcs we understand that making calculations is rarely easy particularly if you don't do it every day. We make calculations with Excel all day and every day and we are always happy to talk to any XLC Pro Subscriber about their calculation issues.  We are generally engaged in solving engineering problems but there is cross over into other disciplines too. We may be able to give you some good advice, direct you to some suitable downloads or show you some best practise with Excel. It provides great feedback for us and helps us improve our service for you.
Our contact details are in the right hand margin on all pages of the website. We have dedicated telephone support numbers for users in the US and in Europe. Skype users can call us for free from anywhere in the world. This is in addition to our live Chat feature which some users prefer. If we are busy or tied up on other calls please leave a message and we'll get back to you as quick as we can. Review your subscription...
Why Upload to the ExcelCalcs Repository?
  The site creator writes to encourage new authors to upload:
I too had many spreadsheets for mechanical engineers but they were all almost all forgotten on my hard drive. Putting them on the ExcelCalcs website has given them a new lease of life. When other people use your spreadsheet you can get some interesting feedback which may be just a thank you, sometimes some good suggestion or point of clarification and occasionally a correction. All responses help to improve the quality of calculations hosted at the site.

I am very keen to ensure that calculation authors get recognition for their effort. We thank any calculation upload with a free XLC Pro subscription but our most prolific authors will receive free lifetime XLC Pro subscriptions and will be featured on their own webpage (see 'Featured Authors' on the site main menu). Featured authors can expect to receive the full support of the ExcelCalcs website. I'll invite them to write their own profiles with whatever links and plugs they wish to include. Their profile appears on their 'featured author' page header below which all their downloads will be listed. Each download page is linked to the forum which not only provides a good mechanism for feed-back but it also makes for good version control too. The forum documents the revision history of the calculation and even automatically emails users 'subscribed' to the calculation that there has been a change. In terms of document management the ExcelCalcs site provides a very good service for its authors.

I am very interested in hosting your spreadsheets and hopefully you'll enjoy the experience of sharing with an appreciate community. Meeting other authors and learning from their approach has been the most rewarding part of running the site. If you are worried about uploading the calculations I'll be pleased to help or if you would prefer please send them by email and I'll take care of it for you.

Best Regards
John
Repository News
The ExcelCalcs community have been very active since the last newsletter – in fact we have broken our upload record! Take a look at the new calculations below. Remember that XLC ED subscribers can view the calculations online but you will need an XLC Pro subscription to  download them. An Excel Pro subscription gives you access to downloads for one year and unrestricted use of our XLC software. It only costs $90 for which we'll do our level best to help you make great calculations to solve all your technical problems. Review your subscription...
SURCHARGE_LOADS_TIPS2.xlsx by BABACAN on 2010-08-03.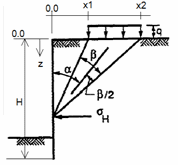 Surcharge loads types by BABACAN on 2010-07-23.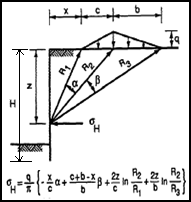 Analysis of a sheet pilewall.xls by stuart1 on 2010-07-22.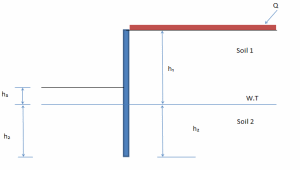 Cantilever retaining wall analysis.xls by stuart1 on 2010-07-22.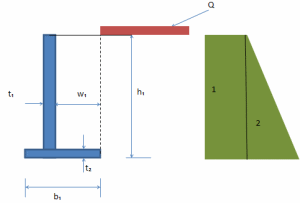 Simple Geotechnics Calcs.xls by stuart1 on 2010-07-22.


Angle Seat Detail by sumnerdave on 2010-07-20.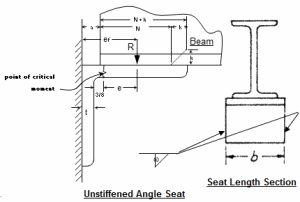 Thermal Effects for Buildings by ATomanovich on 2010-07-20.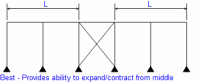 RETAINING WALL.xls by viveksood72 on 2010-07-20.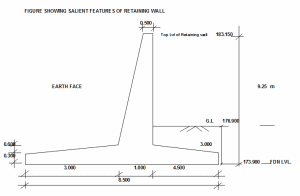 RETAINING WALL DESIGN by BABACAN on 2010-07-20.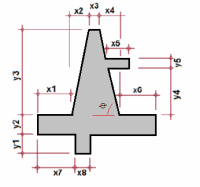 BUOYANCY ANALYSIS FOR CONCRETE PIT OR TANK by ATomanovich on 2010-07-16.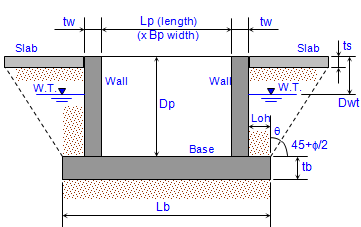 Force momentum principles applied to pipe flow.xls by stuart1 on 2010-07-13.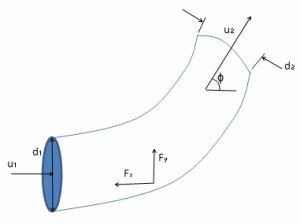 Force-momentum fluid at hydraulic jump.xls by stuart1 on 2010-07-13.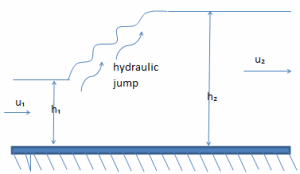 Analysis of pipe flow.xls by stuart1 on 2010-07-13.


Pressure discharge and power calcs of a jet.xls by stuart1 on 2010-07-13.


Torsion in unsymmetrical rod.xls by stuart1 on 2010-07-13.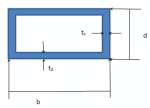 Deflection - two way flat slab - Frame method by tj1987 on 2010-07-09.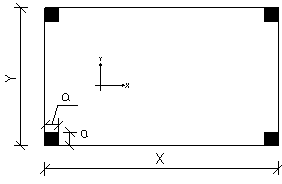 Pin and Lug.xls by JohnDoyle on 2010-07-08.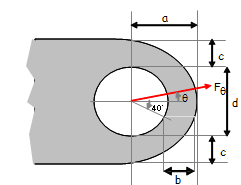 Pin and Lug - Static and Fatigue.xls by JohnDoyle on 2010-07-08.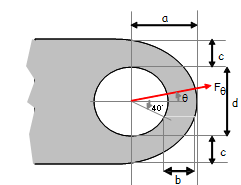 External Flow Over Cylinder.xls by JohnDoyle on 2010-07-08.


Quick and Dirty Bolt Sizing Calculation.xls by JohnDoyle on 2010-07-08.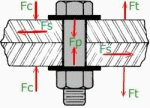 Torsion in Rod and Tube.xls by stuart1 on 2010-07-07.


Straight Line Between Two Points.xls by stuart1 on 2010-07-07.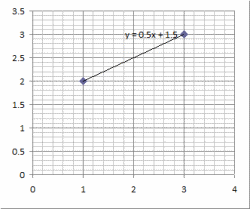 Base Tangent Length Calculation for Helical Gears by hdcdesign on 2010-07-07.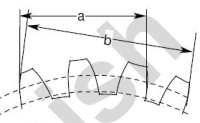 IBC2006E.xls by ATomanovich on 2010-07-01.